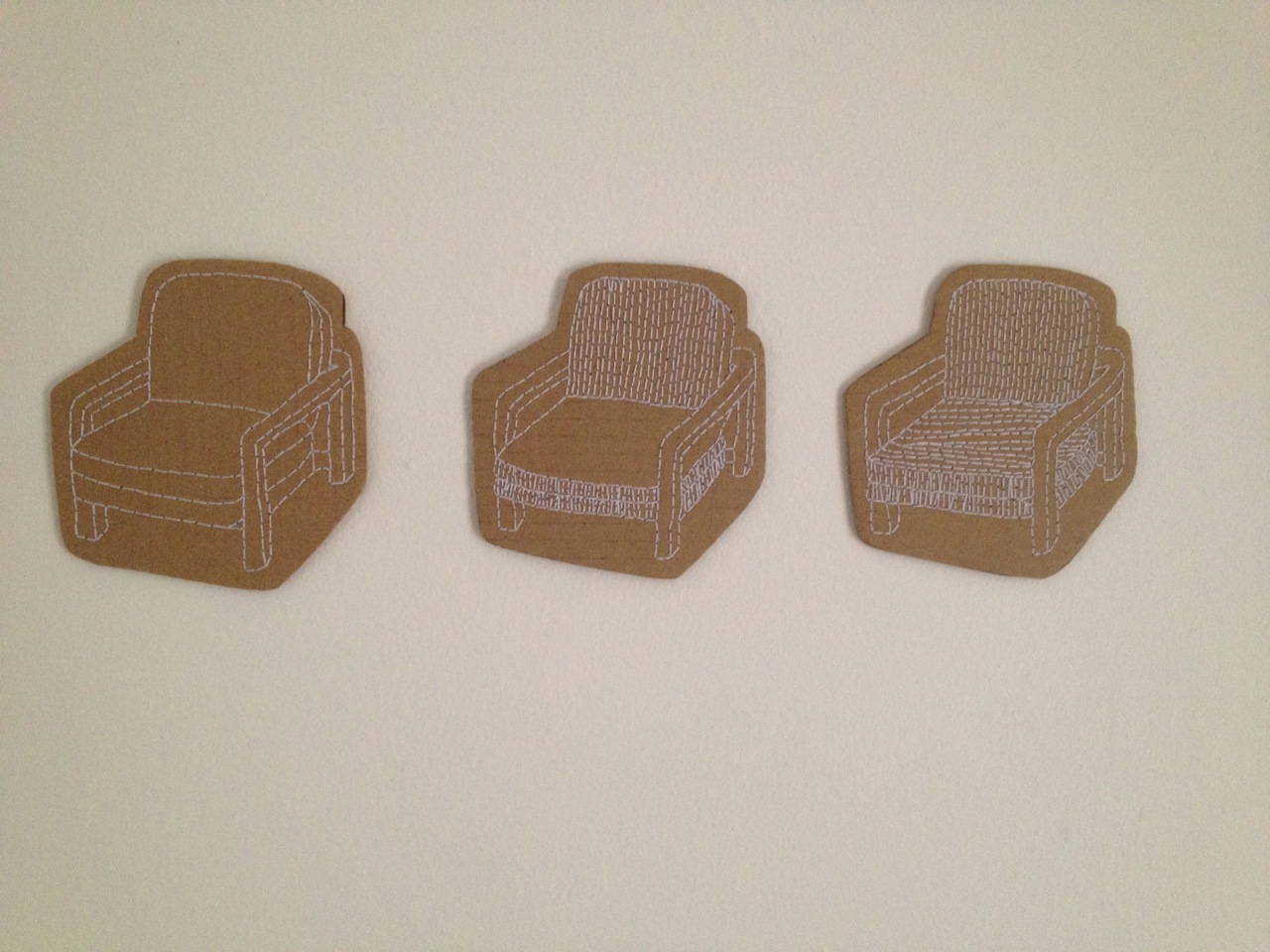 Grand comforter (black) 2011
2 of 3 (edition 1/3)
Recycled brown cardboard and cotton thread, approx. 20cm x 20cm each
Endlessly searching the pages of IKEA catalogues (hard copies and online) and redrawing many different options of chairs led Raffan to her work Grand comforter, 2010.
Through a process of mimicking, duplicating and inverting these images she ponders and questions her ability to escape the western innate housewife syndrome; having no children, no husband and no home of her own, she questions 'why is she trapped herself?'
By completing a series of three colour choices, each with an additional three pattern choices in each, they are presented like beefed up versions of an iPhone's shopping cart, ready to deselect, shuffle and reselect again.
Paired with untitled (papoose), 2010, Grand comforter presents the crazed conversation about the ease of online shopping and selecting comfort from your lounge room chair or la-Z-Boy; whilst untitled (papoose), ponders the alternate question of how does one feel long term comfort? Images of being wrapped as a child, tucked away in bed, cuddled by another or even nestled on a soft cushion? The artist pairs the emotive comparison with a now beyond learned, innate behaviour, can we feel comfort without buying?
Grand comforter (white) 2011
1 of 3 (edition 1/3)
Recycled brown cardboard and cotton thread, approx. 20cm x 20cm each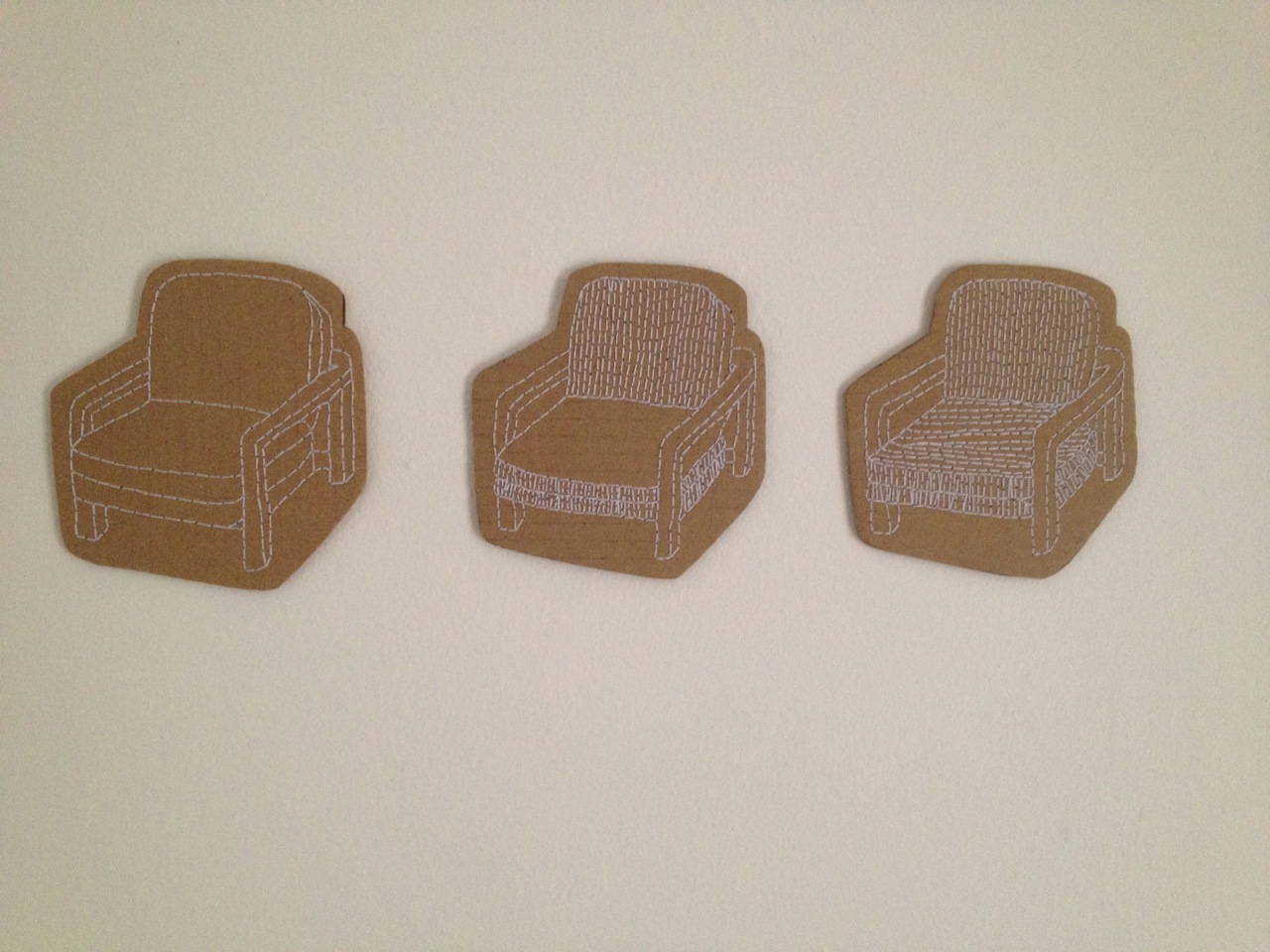 Grand comforter (coloured) 2011
2 of 3 (edition 1/3)
Recycled brown cardboard and cotton thread, approx. 20cm x 20cm each